In this interview, we sat down and barraged the developers with some frank questions we had after our experiences with the ZNM system. This interview is a must-read, thick with interesting info!
Warning: Japanese definitions of "frank," "interesting" and "must-read" may conflict with your own. Please consult a physician before commenting.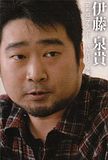 Itou, Mizuki


Final Fantasy XI - Planner, Battle Logic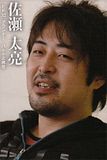 Sase, Daisuke


Final Fantasy XI - Battle Planner
Tell me about how you came to decide upon the name (花鳥風月) for ZNMs?
Elmer Point:
花鳥風月 (ka-chou-fuu-getsu) is the name of the set of quests for ZNMs. The four symbols: flower, bird, wind and moon, represent the elements that make up nature. In FFXI, it is also the name for
Tenzen's
special attack that we call Cosmic Elucidation.
Itou:
Officially, it's not referred to as 花鳥風月. That was just a phrase that the NPC spoke, and since it had a nice ring to it, players started calling the set of quests by that name.
So, then what do the developers call it?
Itou:
Until we started using 花鳥風月, we called them Aht Urghan NMs. But now we too have started using 花鳥風月. (laughs)
Sase:
As for the whole process, at first we had talked about
Sanraku
being a biologist, but with beastmen being part of the ZNM enemy roster, the biologist thing felt out of place. We also considered having him be investigating domestic military affairs, but figured it would have to tie into Besieged. Eventually, we settled on the concept of him being an artist.
Itou:
Once we decided we wanted to incorporate the usage of
Soul Plates
, we made him an artist to go along with that theme.
You mention Soul Plates… how did the system come to be tied into Pankration?
Itou:
Originally, it was because we wanted to make it easy to start. If you needed trigger items from monsters, it would make it tough to play with so many people going after them. With the Soul Plates though, the threshold for entry is lowered, and after that players collect trigger items to advance. And that's how the system looks now.
The ???s that you trade trigger items to will reset in just 3 minutes. It makes it much easier to enjoy compared with the 15-minute reset rates up until now.
Sase:
We contacted everyone involved and it turned out making it 3 minutes was no problem.
Itou:
It was all Sase. "Make it 3 minutes," he said. (laughs)
Sase:
I felt that 15 minutes was a little long, so once we got the OK it became 3 minutes.
Can we look forward to more adjustments that make content easier to enjoy like that in the future?
Itou:
We won't change the fundamentals of any existing content, but adjustments to respawn times is an improvement we are going to perform.
Is there anything in particular about ZNMs that you like? If so, please tell me why.
Sase:
The monster that appears in the final tier.
Everything took a lot of time, but that guy especially had us burning the midnight oil before deadline. (laughs) Creating such a magnificent monster was a blast, so it is definitely an unforgettable part of ZNM for me.
Itou:
Personally, I like
Ob.
I had not planned to put him in at first, but Battle Director Matsui insisted it be added. (laughs)
That monster is pretty easy if you have a Puppetmaster in your party.
Itou:
We were told it couldn't be outright impossible to beat without having a Puppetmaster, so it was set up to give you that extra edge if you did bring one along.
It still seems a little strong for a tier-1 monster…
Itou:
Yea, it's pretty tough without a Puppetmaster, huh. (laughs)
Sase:
Conversely though, if you have a Puppetmaster, it's a piece of cake. Conceptually, I think it's an interesting monster.
Getting back to the final tier monster, do you agree it's in a completely different league when compared to anything else to date, and are you all right with that?
Sase:
Yes, it is, and that is how is was designed. Still, it's not like it's indestructible.
In the Version Update, there was a time-limit added, but was the performance of the monster changed as well.
Sase:
It was worked over considerably. You can probably defeat it, I think. (laughs)
Why are there such big differences in difficulty within the same tier?
Sase:
It isn't designed to have extreme differences in difficulty. It's not like one monster can be done with 6 people and another one takes 12. The same thing goes with the monsters' behavior. However, if everything is the exact same strength, it ruins their uniqueness so the difference was intentional. That's also why we thought to have different point values assigned to the trigger items need to trade. However, they don't fluctuate as well as we would like, so if necessary, it is possible we may make adjustments.
After a server reset, it gets set to the maximum point value, right?
Sase:
No, that isn't the maximum point value.
Itou:
It's the average value. It gradually lowers over time, so it becomes a matter of whether people wait for it to hit bottom or not. (laughs)
Do you have any plans to add new rewards to the ZNM system?
Itou:
Nothing will be added as a part of the ZNM system. The same goes for past NMs, and I don't think we'll be adding new content. We may be making additions to improve drops. That isn't to say monsters will get new drops and suddenly be more valuable NMs, bur rather we may make adjustments to some drops and make them sellable.
Once a ZNM is popped, it's abilities will improve after a set amount of time. What was the concept behind this?
Itou:
Rather than people take forever to kill monsters with the fewest people possible, we wanted players to gather people together and beat them quickly. I know how tough it is keeping a party together when playtime is dragging on for long periods of time, so it was forcibly designed to be finished quickly.
Is there a reason that you had tier-4 battlefields set on floating islands?
Itou:
One main reason is so the drops from these battles could not be sold to people outside the party, like people commonly do with the 4 gods in
Tu'Lia
. Also, to set these monsters apart, it was designed so that you couldn't just try to fight again after a wipe.
Will you ever make it possible to participate in a fight already in progress on the floating islands?
Itou:
If not being able to join in mid-battle causes problems, we will certainly take a look at the situation. We can't say anything for sure so early on.
If it becomes possible to join mid-battle, it could change a lot of things.
Itou:
That's true. It could disrupt game balance.
Treasures that drop from the higher tiers are not RareEx. Why was this done?
Itou:
Kirin
is the same way, and we try as much as possible to not put RareEx items in battles that you do with many people at a time. We want to avoid situations where perhaps there's a mistake in the lotting and then nothing can be done about it.
Up through tier-3, the trigger items for the next tier always drop, but then tier-4 has a low drop rate. What was the reason for setting it this way?
Itou:
The final tier monster
is a exceptional compared to the others, and we wanted to set it apart. If you can get there easily, the value of it fades. (laughs) Also, the items are tied to the acquisition of
Mythic Weapons
. If there were tons of these to go around, it wouldn't be much of a hurdle anymore, hence the low drop rate.
Is there a possibility you may adjust the drop rate in the future?
Itou:
There's a possibility. Still, it won't be happening anytime soon.
How about treasure drops?
Itou:
That's also possible, I think. If there's clearly a problem somewhere, we'll respond to that quickly, but you'll have to wait a little longer for a general boost to drop rates.
There are two types of pictures that the NPC asks for, but it feels like the difficulty of the Recommended pictures isn't worth the amount of points you can get. Are there plans to adjust this in the future?
Sase:
We worried about this when attaching point values, but if Regular pictures are too low and the Recommended pictures are too high, than everyone will only take the Recommended pictures. The results of adjustments for balance gave us what we have now. I wouldn't say that the all points for all of the Recommended pictures are too low; there are ones out there that will net you 200 points for 1 picture. So, concerning ones that are too low, we may make an adjustment if it is needed.
I guess you want the feeling that scoring a Recommended shot is a lucky experience.
Sase:
That's right.
Itou:
But make sure you have your party's permission before you go snapping Soul Plates during end-game content. (laughs)
For my final question, I would like to ask if there are any plans to add content outside of Aht Urghan, like in past Vana'diel, for example.
Itou:
There are such plans. Since making the exact same content again would be boring, we think it'll be something different. As always, we are seeking to make content with a broad scale. The next time we add something, it will have an even broader scale, which we think will allow even more people to take it on. Rise of the Zilart had Kirin, Chains of Promathia had Absolute Virtue, Treasures of Aht Urghan had ZNMs, and soon
Wings of the Goddess
may have something entirely new. The field is still wide open for a wide variety of content to be added.
Are you saying it will be in the near future?
Itou

&

Sase:
We're saying, "Look forward to it!"
Source: Vana'diel通信 Vol. 6